1.LED music controller with 18keys RF remote, working in DC12V or DC24V, max output current 12A.
2.the LED music controller can control point light, RGB LED strips, wall washer lamps and so on.
3.the LED music controller with generation II technology, basic audio analysis technology and
a more user-friendly remote control design.
4.can adjust brightness, static color, dynamic changes via remote.
it can carry out jump changing, gradual changing, strobe flash and other effects.
Features:
Item NO: TY-L-C-008
Manufacturer: TYoung
Working temperature: -20-60℃
Static power consumption: <1W
Working voltage: DC12V-DC24V
Size: 128mm*64mm*25mm
Power: DC12V:≤144W 24V:≤288W
Current: ≤3*4A
Weight: 215g
Package:
1*LED music controller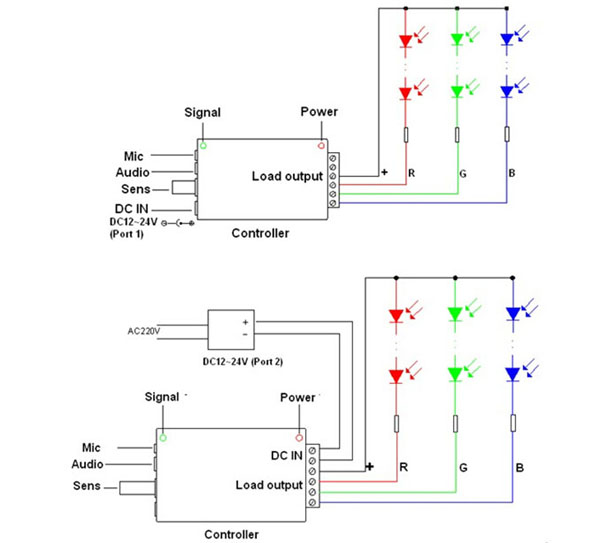 ​